We believe the best cannabis experience is the purest representation of the flower. PRA does not add, re-introduce or isolate terpenes or cannabinoids. All PRA's products are handcrafted in small batches and released for a limited time only.
Products Made with Live Material
These products are only made with whole plant fresh frozen buds. The buds are shucked directly off a mature cannabis plant and immediately frozen.
Royal Jelly
Royal Jelly is PRA's top-tier dabbable "Live Resin" consisting of a terpene rich sauce poured over a cluster of meticulously separated THC-A crystals. This product is always made from whole plant fresh-frozen material and packaged into childproof glass jars. We tend to use a 40/60 to 50/50 ratio of terpene "Jelly" to "Diamonds" to curate the ultimate dabbing experience possible.
Featured Royal Jelly
Electric Lemon G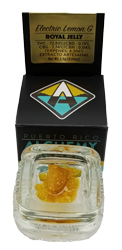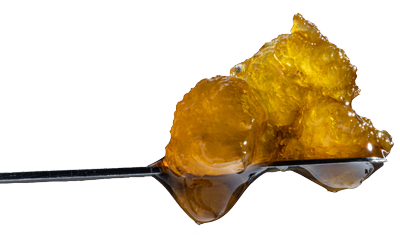 Live Crème
Live crème is an artisan concentrate made by hand using an extraction method whereby after the raw material is extracted and converted to liquid form, it is hand-whipped at a low temperature. The result is an aromatic extraction with a creamy texture, which allows the concentrate to retain not only the cannabinoids and terpenes, but also the unique flavor and aroma of each particular strain. The PRA Live Crème, like the Royal Jelly, is also the first extraction of its kind in the Puerto Rican market and both are part of our GOLD Label product line.
Featured Live Crème
Collision Kush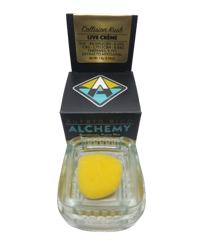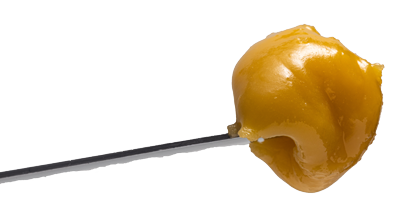 Badder and Budder
Both are homogeneous resin products that can be made from live or cured material to achieve the perfect balance between terpenes and cannabinoids. PRA Badder gets its name from its consistency which, at room temperature, is similar to that of a cake batter, as it has a smooth texture. On the other hand, PRA Budder gets its name from its butter-like consistency as it has a smooth, moist, and creamy texture. Both our Live Badders and Live Budders are the first in the Puerto Rican market and are part of our GOLD Label line. These products are a step above our cured badders and budders due to their high terpene content, which is typical of live material. Both products are always packaged in glass jars to maintain their consistency and freshness.
Featured Badder
Purple Wreck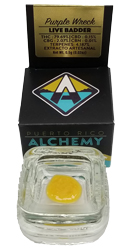 Featured Budder
Pachamama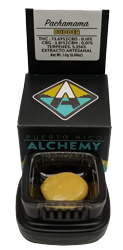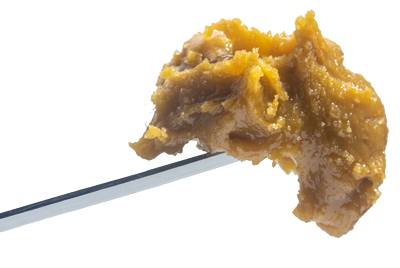 Liquid Live Resin  (LLR)
This product is a liquid live resin that is also part of our GOLD Label line of products. The extraordinary thing about this extraction is the perfect balance offered by its potency and aroma. To achieve this balance, PRA uses ONLY pure cannabis extract obtained from 100% frozen material, which it then processes through its specialized extraction method, achieving as a final result a translucent and living resin that flows easily like water.
Featured Liquid Live Resin
Purple Wreck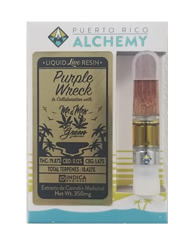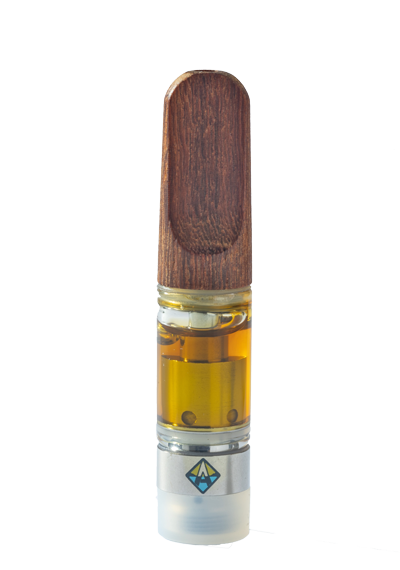 Liquid Living Dead Resin (LLDR)
It is an oil from our GOLD Label product line that receives its name from the extraction process in which we mainly combine live raw material with cured. What characterizes this particular product is the thick consistency of the oil, which in turn translates into a high terpene content. This, without a doubt, offers patients the aromatic hit that so many seek. To carry out our LLDR process, we only use the highest quality of cannabinoids and terpenes available in biomasses to offer the patient an experience where they can appreciate the best of both worlds: the living raw material together with the cured one.
Featured Liquid Living Dead Resin
Modified Grapes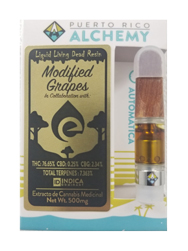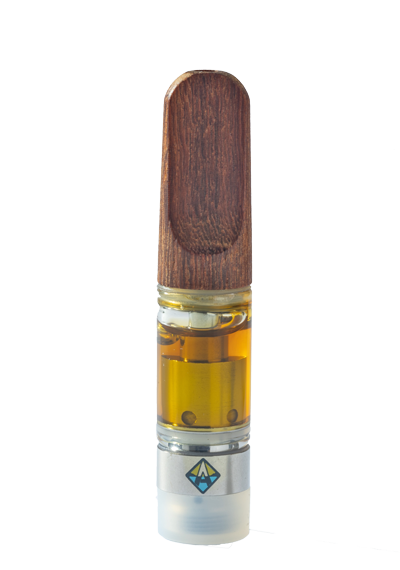 Products Made with Cured Material
These products are manufactured using fully dried cannabis flower.
Shatter
PRA shatter is a type of extract concentrate made from cured, dry cannabis material. This product has a brittle glass-like appearance and texture that will easily break when touched with a dabbing tool at room temperature. Our shatter contains a high concentration of terpenes and is an excellent option for patients who require instant and soothing relief to alleviate their discomfort. PRA's extraction method makes PRA's signature shatter a top choice.
Featured Shatter
Denver Maple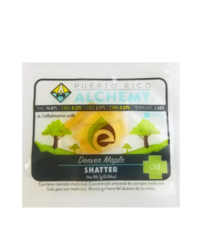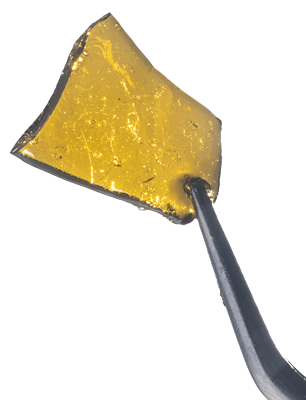 Sugar Slush
Our Sugar Slush has a viscous and grainy texture similar to sugar, hence its name. It is consumed like any other extract and is usually desired for its high THCa content.
Featured Sugar Slush
Jamaican Pearl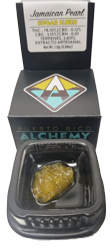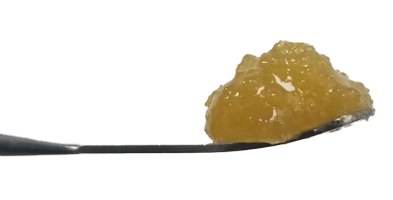 Liquid Cured Resin (LCR)
"Liquid Cured Resin" or LCR is our proprietary term and method through which we achieve an extract consistency that flows smoothly into a vape cartridge. This extract is made with cured, dry cannabis material. Because LCR is high in cannabinoids, it is an excellent option for patients with strong discomfort. Due to its high terpene content patients will enjoy numerous soothing benefits. Properly made, its texture is sappy and underscores either its floral or pungent flavor, leaving patients with the sensation that they actually vaporized the plant! These characteristics set Liquid Cured Resin apart from traditional extracts. This is another PRA signature product.
Featured Liquid Cured Resin
Medgrow
Guava Kush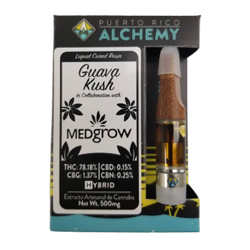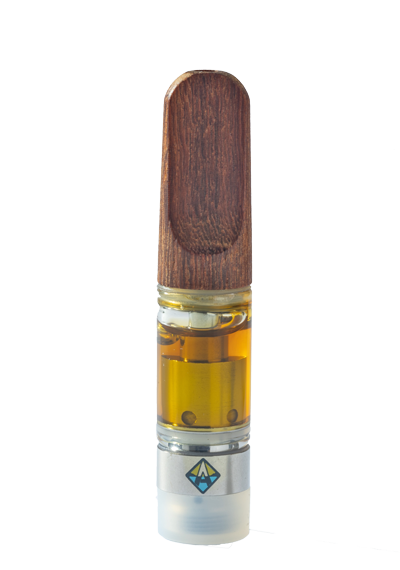 Gummies
Puerto Rico Alchemy's goal is to offer all patients in Puerto Rico delicious products that taste as good as they make you feel. In particular, our edibles or gummies provide a powerful, yet discreet experience, which is why they are an excellent alternative to alleviate a myriad of conditions such as: chronic pain, arthritis, nausea, inflammation, and sleep disorders, including insomnia, among others. Our gummies are 100% natural as they are handmade with real fruit puree. Currently, we have the following flavors: Strawberry Daze, La La Lychee, Blueberry Blaze, Parcha Craze, Guavadise, Guanabliss, Pamplemousse Punch, and Man Gogh.
Featured Gummies
Man Gogh